Apprently, I'm a Versitile Blogger. Cool. There are some rules to this award, though.
Rule 1: Thank the person who gave you the award.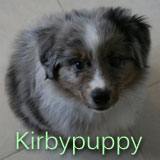 !
Rule 2: Share 7 things about yourself.
I'm called Ruth and I'm 15 years old, and my birthday is on March 3rd
My favourite birthday ever was on the 3rd March 2003, because of the date - 03/03/03
I don't like school at all, partly because I have to get up at 6:30am every day
My favourite food is sandwiches, and if there's a party, I will eat them all. Really
My favourite subjects are (in random order) English, ICT, Art and Countryside and Envirionment.
I once took a lamb called Liz to school for the open night. She peed three times, all in the same place, in the science room. She also had to be helped in by the door Senior Teacher.
I'm a perfectionist, which is why this blog is always changing... I'm always trying to make it look nicer.
Rule 3: Pass the award along to 15 bloggers who you have recently discovered and you think are fantastic.
I'm going to modify this slighly, and include some bloggers I've known for months, but are far too brilliant to ignore.
Wyndson Farm
Pip Gets Back in the Game!
Dog Daily Photo
One Dog, One Camera, Pirceless Moments
Just Another Dog Blog
365 Days of Puppy in Pictures
Emma Rose
Sugar the Golden Retriever
Three Heeler's Wild
Lucy's Human
24 Paws of Love
It's a Dog's Lyfe
Sharper
The Crazy Dog Blog
WorkingSheepBlog
And I've ran out of blogs, but I would like to include these ones, too.